Today, I will tell you about the hosting and digital business training provider that I use for my businesses.
If you are truly involved in business, you know that there are many aspects of business that you will need to handle (especially if you are still small) by yourself.
You might also have staff that you delegate certain tasks or work, but still this adds to what you need to do for your business in terms of payroll and hr management.
You might already be pressured with the operations, finance, hr, maintenance, taxes, marketing and what ever else is needed to run a business.
Nowadays, another aspect that I believe is crucial in any business is a business' digital presence. Which will include your own website and social media presence.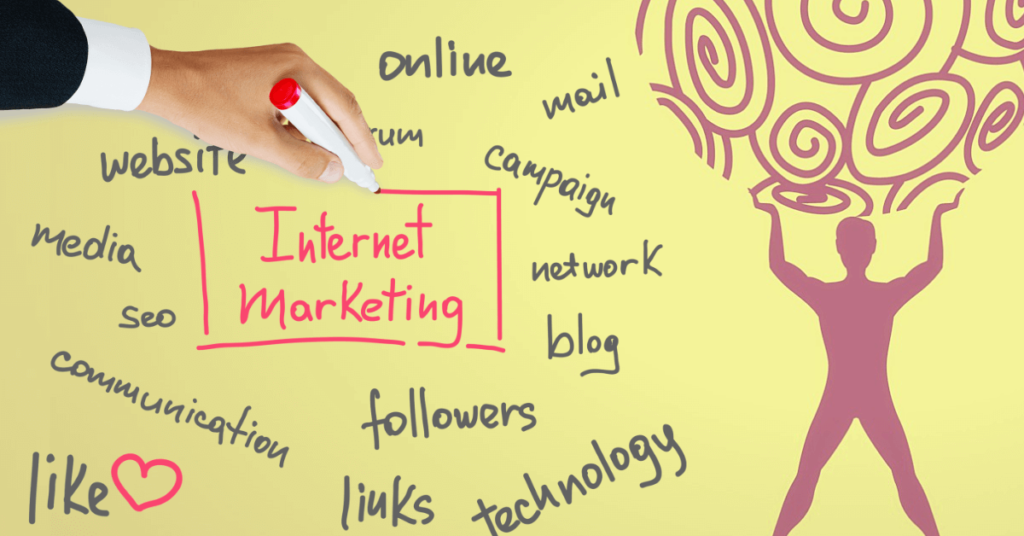 Marketing online has proven itself a very cheap means of getting traffic, visitors, and customers, if done right. Marketing online is thankfully not rocket science and with the right learning material you can get started with it.
Luckily there is one company that can provide you a means to build your website and learn what you need for your online presence and marketing.
Wealthy Affiliate has all the tools for creating an online business and has one of the best membership program to get one hell of a premium training to succeed in business.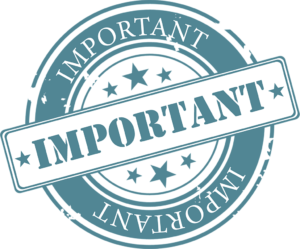 [Affiliate Disclosure: You should consider many or all of the links below this disclosure to be affiliate links. Meaning that we at USDIncome.com may receive commissions on any purchase or sale you do on links you click.
This will not hinder us to provide you with what we believe will be our honest point of view on this product or service, we will be endorsing only products and services we use or believe to be beneficial, and affiliate links helps us to make a little bit of money for us to provide future quality content.]
WordPress Managed Hosting Service
Wealthy Affiliate (WA) hosting falls under managed WordPress hosting. Which means server side and other technical aspects of running a WordPress website is done for you.
All you need to do is get your content up there. Since it is WordPress you can go with free or premium themes that has all the design done for you.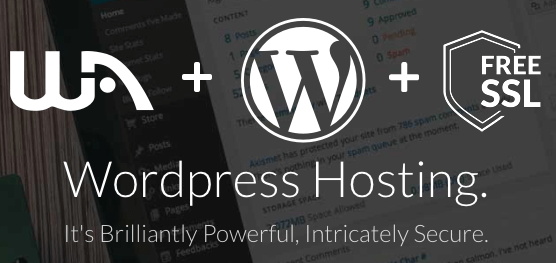 Well you might wonder what WordPress is. WordPress is a free and open-source CMS or content management system. It is widely used (click here for more statistics and info on WordPress).
WordPress has 61.8% of the CMS market, 35% of the internet is powered by WordPress, it has a ton of plugins to enhance your WordPress website, it has a large supportive community, and will continue to grow to name a few amazing info on WordPress.
Many small and big companies do use WordPress for its ease of use and even celebrities and governments use them too. Here are some of the big names that use WordPress:
That is just a few of many websites done using WordPress. Now if you continue reading, I will talk about the four aspects that WA hosting has focused on and hopefully this helps you make a decision if this is right for you.
Later on I will also discuss the pricing and the other added value you will get with WA managed WordPress hosting.
==> To Get Great Hosting with Advanced & Comprehensive Training in The Industry, Click Here!
Security: Important With Growing Hack Threats
The first thing that I would like to discuss with you is security. Most business owners won't know much on how to do this. But since WA is doing everything for you they have you covered.
It is important to note that security is very important in the hosting world. There are constant and serious attacks on many websites throughout the world.
These attacks from "hackers" can come in the form of causing downtime or your website is not accessible, gaining access to your personal or your customers' personal detail, and in same cases taking over your website.
The reasons why "hackers" will attack you can vary from them just showing off their skills but most of them are doing it because there is money to be gained or it is very profitable for them (at the expense of others).
Wealthy Affiliate with their WA hosting network, have established an incredible set of security protection technologies and processes to keep your website safe, to prevent downtime from erroneous botnet attacks, and to protect your security and private data.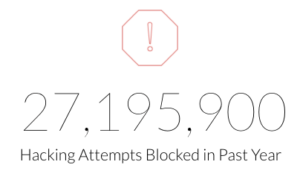 In fact, Wealthy Affiliate security measures are so good that most significant attacks will go unnoticed by you and the end users (your website visitors). They are implementing a network wide measure that you don't have to know the technical details about.
Also they will continue hardening or strengthening their servers to offer industry standards in terms of hosting security for all of your WordPress websites hosted with their services.
Again, I will like to note that business owners don't need to know how to do the technical aspects of security because of Wealthy Affiliate doing it for you. Believe me you will want to make sure that hackers have a hard time getting anything from your websites.
Once I had a website "hacked" and the hacker redirected the traffic or visitor to their website. It took me a couple of days to notice and then a couple of weeks to fix it. With Wealthy Affiliate Hosting you won't lose those precious days or your own time, time you can use for other aspects of your business.
==> To Get Great Hosting with Advanced & Comprehensive Training in The Industry, Click Here!
Speed: Your Visitors Can't Wait
The second thing I would like to discuss with you is speed. Yes your visitors as well as Google have a need for speed. Speed is a ranking factor in search engines like in Google. If you have heard of the term SEO or Search Engine Optimization, speed is a factor in that.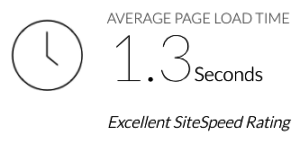 The truth is visitors want a good experience when searching on the web. Having a website load efficiently and fast will give those visitors a better experience to your brand.
It is believed that poor user experience is also one of the most critical ranking factors in Google Core's updates. Take note that Google's search engine algorithm is a business secret that is constantly evolving and being updated, experts and everyone else can only guess what Google "wants" based on data gathered from own experiences or data gathering efforts.
Now back to Wealthy Affiliate. Wealthy Affiliate has built in Google Pagespeed Insights, which means you don't have to go elsewhere and they have made it really convenient. I built a free website (https://trip.siterubix.com/) for demo purposes. See the image below.

As you can see, it is pretty fast right of the bat. But this website has no content and is basically a new WordPress install. Let us take a look on one of my future projects aka work in progress.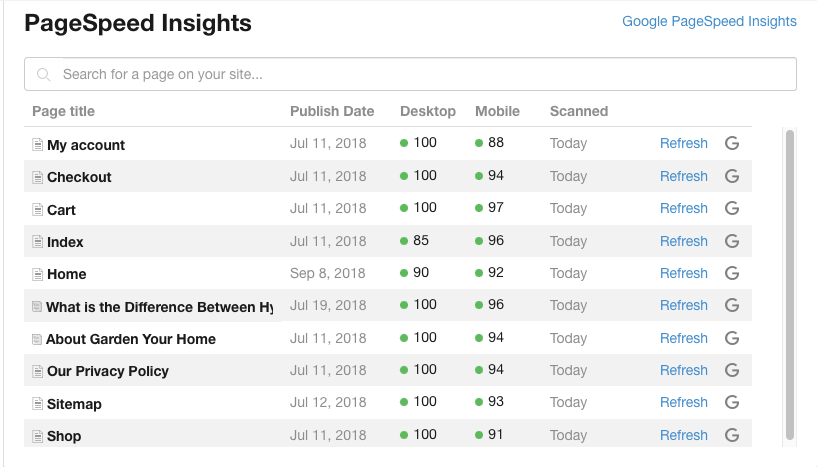 You can see that mobile and desktop is all in the green, which is ideal. But I find that having a few stuff in the yellow and having even fewer in the red is also possible as long as it does not go under 50.
Here is another one for a client of mine. This one has a lot of plugins and unfortunately more plugins means slower load. Notice nothing is under 50 but it does show me where I need to work on. Also take note that this is done for their local community. There is such a thing as local SEO, which can rank higher for keywords in the targeted location (a topic for another time).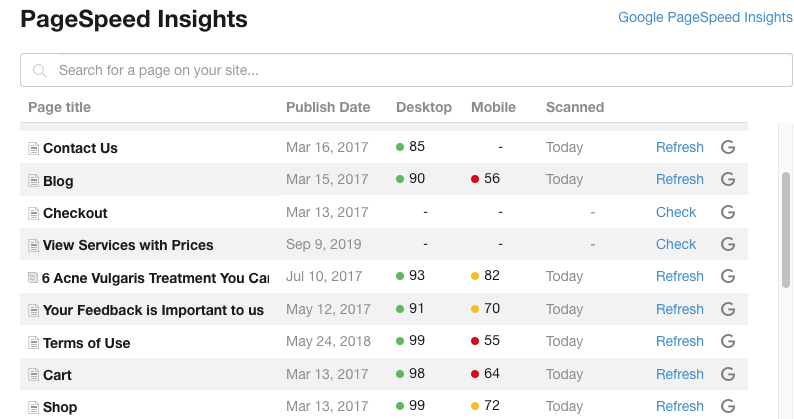 I gave you three examples and you can easily identify which pages or posts on your websites needs work. If you do this individually or manually on Google's link to Pagespeed Insights it will take you awhile especially if you have tons of content.
Also if you do it manually you will have to probably have an excel file of all your pages and posts written down to do manual Pagespeed Insights test.
In addition to Pagespeed being done conveniently within the WA Dashboard, you can also find other useful information in how to optimize your site. See image below.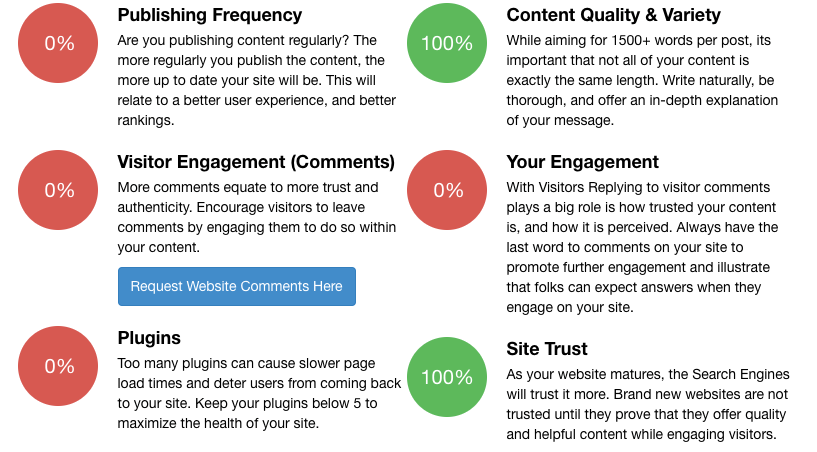 Having too many plugins is bad so uninstall and delete unnecessary ones. But sometimes you do need the plugins to make a website the way you want it and that can slow your page load.
I find that not going 50 and below is the absolute minimum. Going below 50 you really need to find a way to up that stat. Another tip that people overlook is image minimization.

Decreasing an image file size really works and if you need a link to minimize images go to tinypng. As a final note, if you can get a green indication than that is always best but it is not the end of your business if it does fall in the yellow.
==> To Get Great Hosting with Advanced & Comprehensive Training in The Industry, Click Here!
Reliability: Your Website "Up Time"
By experience, I know how bad it is when I do something wrong on my website and because of that my website is down. Sometimes you will realize that your website is down but sometimes you don't even know that it is.
A website that is down isn't being shown to visitors and thus no revenue. Other times it might not be your fault, the provider's servers might be experiencing problems or their has been an attack that makes your website unavailable to your users.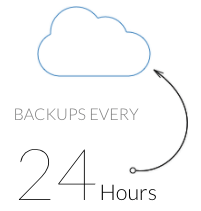 Whatever the case having your website up is good and having a reliable hosting provider is God's send. I mean you don't want to lose revenue and lose time trying to get your website up, you can spend your time and efforts on content or other aspects of your business instead.
Another thing to note, having unreliable and too many or too long down time can negatively affect your search engine rankings, which in return leads to less visitors and revenue.
So what does Wealthy Affiliate do to give you greater reliability. Well they are doing many things, but here is one of them. They are doing full redundancy, which means they are at all times running "mirrored" versions of your website, so if one server goes down, the other one will go live.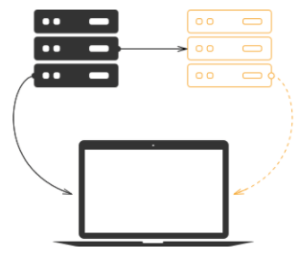 This is incredibly expensive to implement and to operate, but this is a service that is included with all websites hosted at Wealthy Affiliate and something that you do not have to worry about.
Redundancy, back-ups, powerful hardware (servers), and real time network monitoring on all websites are just a few of the ways that Wealthy Affiliate mitigate any downtime and ensure maximum up time with all websites!
==> To Get Great Hosting with Advanced & Comprehensive Training in The Industry, Click Here!
Support: Ave. Less Than 5 Minute "Fix"
As a business owner, the one thing that you would always welcome is help that solves your problems in terms of business problems. It can get really overwhelming, sometimes, and sometimes you just need that help.
In my business I have outsource taxes as an example. You need to remember when to file taxes, what to file, and then you need to either go their or do it digitally.
If you put it that way it's simple right? But its not, sometimes you get focused on other tasks, and shove it till later and then the deadline comes and you rush things that can get costly.
So I just outsource that bit with a firm, less problems to worry about. Yes you can save hundreds of dollars when you do things yourself but in exchange time, stress, and health is the cost and in some cases it can affect your business negatively.
Now, back to Wealthy Affiliate. The one thing you will definitely like from them is their amazing support. Their support solves problems you may have, fast.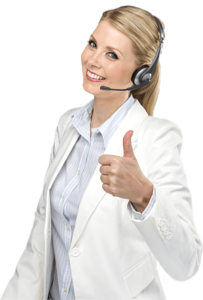 Wealthy Affiliate has focused on proper hosting support since day one of starting their business and I believe them. Also you get direct access to the server administrators.
To compare, many other hosting providers have a "front line" or intermediary support. So those front liners can help out on small problems but for other problems you will need to wait for things to go through the "chain of command".
Which is probably why Wealthy Affiliate has a fast response time and according to their founder they have an average of less than 5 minutes to provide a "fix" for any ticket sent to SiteSupport.
SiteSupport is what they call their support team and server administrators are the server technology experts that can actually fix your issues. Take note its less than 5 minutes to resolve a ticket or problem not just their time to respond to you and then get your problem fix, which is what most other providers do.
What Wealthy Affiliate is offering in support is what you should expect from a high quality Managed WordPress Hosting provider! They are setting the industry standard in that area, but they also keep improving themselves and doing better.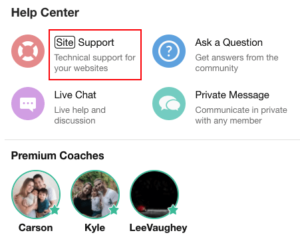 They are continuously streamline some of the complicated process and in some cases, if technology can help, they will develop "patches" for them.
I have personally experienced this fast response. Their system still runs on older PHP (at the time of asking for support) and for most clients that is no problem. They will be upgrading their whole system to the newer standard PHP on a later date. I needed the latest PHP version for a plugin so I messaged them within the Wealthy Affiliate dashboard.
They send their spiel of why they have their system with an older PHP version and if I would like to upgrade to the newer version and for which website. I said yes and I had one of my website upgraded to PHP. They did inform that it would take a couple of hours to take effect and it was so.

The first time I did this was probably more than five minutes, but for the seconde website it was a lot less than 5 minutes to get the "fix". Of course there was a waiting time for it to take effect though and they will tell you that and inform you.
During emergency cases like in Covid-19/Coronavirus 2019 lockdown this response time may be slower but not by hours. At most half an hour, I have tried the PHP update request again for another site and I am happy with their response.
In Covid 19 case, everything gets done in an hour or couple of hours and you won't have to wait a day for things to get fixed. Its pretty cool having your "tech team" helping you while most of your employees are at home in quarantine unable to do their work for our service oriented business.
==> To Get Great Hosting with Advanced & Comprehensive Training in The Industry, Click Here!
Premium Training Program for Affiliate Marketing
So you have this great hosting, you have a website and you have a great business, but somehow no visitors or you just don't know how to market in the digital age.
Well, unlike most hosting providers, Wealthy Affiliate has something that others do not have and that is 52 live trainings in a year for the 52 weeks found in the year, able to watch all training videos previous and current, access to premium training courses, access to a great community, and the community can also deliver great community created training.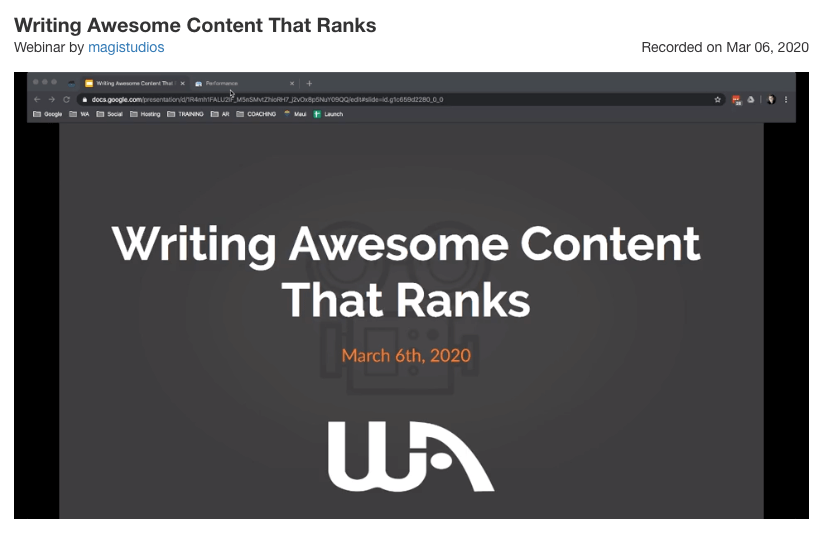 Here is a link from one of the courses:
Online Entrepreneur Certification – Getting Started Level 1
Here is a link from one of the community created training:
VLOG – Video Keyword Research & My Youtube Upload Process
Here is a link from a recorded training from the weekly live trainings:
The community in Wealthy Affiliate is also very awesome. There is a live chat section where all the members currently online can communicate. It is easy to ask for simple help on those.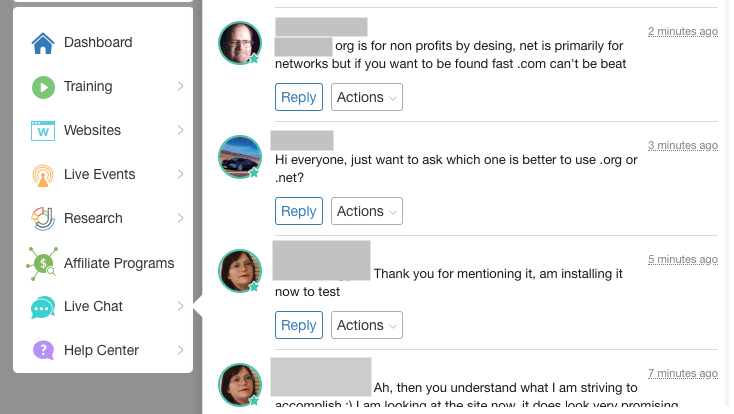 You can also ask for help by asking a question to the community. Don't expect the community to do your business for you. It does not work that way.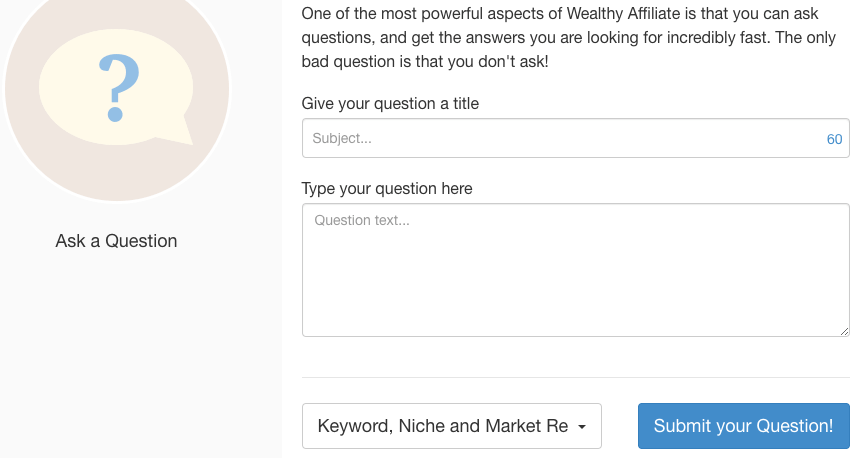 What the community can do is guide you. In most cases they can answer simple questions, but in some instances they can guide you to the relevant courses and training where you can help yourself to the answers you seek.
Seriously, if you are into business you should be able to get the answers on your own and implement whatever you want to implement according to your business needs.
Not all businesses are equal and certain things work and certain thing just don't work. It's just great to know that when you are stuck you can go to a group of people for advice. Beats doing it all on your own.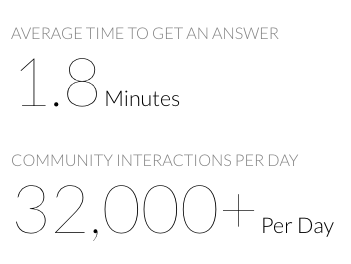 The trainings and courses are wide. From all the various social media, to marketing, emails, and more. But I would like to stress that the training is focused on affiliate marketing.
Affiliates are selling other people's products or services for a commission, however since it is marketing all concepts are very much applicable to a brick and mortar store or ecommerce store as well.
==> To Get Great Hosting with Advanced & Comprehensive Training in The Industry, Click Here!
Starter and Premium
Wealthy Affiliate has two options a Starter membership and a Premium membership. The Starter is simple, it is a free option with limited access to training.
The purpose of the Starter is to test drive the whole Wealthy Affiliate system with access to limited training and help to build the foundations of your website.
The Starter also comes with one free website to create your first website but do take note that your website domain name will come with the following format "[your website name].siterubix.com".

I started with the Starter twice. Once in Europe and the other time in Southeast Asia. In Europe, I did not have any issues connecting with Wealthy Affiliate but in Southeast Asia when I was trying to even create one there was an issue.
The Starter is not available to certain countries. I did find a work around for this by using a VPN. Using a VPN I set my location to USA and I was able to create and login to Starter.
If you wish to know what VPN I used or what it is please type so in the comments section. VPN is not the scope of this article but if there are interested people I may write about it.
==> To Get Great Hosting with Advanced & Comprehensive Training in The Industry, Click Here!
Domains for Branding
Now the Premium is where you want to be if you are serious about your business. For businesses it's all about your brand. With the Starter you could do it but at the cost of a longer domain name.
It is best to have your own domain name so that it is shorter ex. [your website name].com. Ok so you don't know what a domain name is, well Wealthy Affiliate trainings will discuss that for you and they do a very good job explaining it. Also if you don't know where and how to purchase domain names its built in with Wealthy Affiliate.
In terms, of domain names. To be honest I am not using Wealthy Affiliate domain name services, because I buy a lot of domains (a topic for another time).
WA sells domains at $13.99/yr fix with no upsells, but everything you would want included is already included with the price. However, since I have a lot of domains I have a different provider for them at under $10/yr with the same or similar conditions as WA.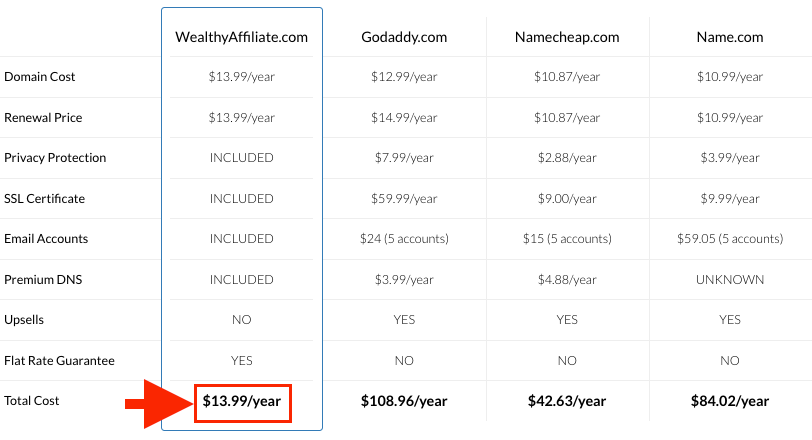 This means for me I need additional steps to link the domain to the hosted website on WA. If you buy direct with WA it gets less complicated and you can get up and running a lot faster.
If you are wondering if you need to buy your domain from a different provider. Well, if you have less than 10 domains and for most business owners they may only need one, purchasing WA is fine.
But once things start to get more, you can save with a different provider. Let's say you have 100 domains at $10/yr for each domain, compare that with the $13.99/yr with WA, you would be saving $399/yr total for the 100 domains. So less than 10 domains don't bother switching since its a lot more convenient to get up and running faster if everything is done within WA.
==> To Get Great Hosting with Advanced & Comprehensive Training in The Industry, Click Here!
Pricing and Comparisons
Premium also comes with 10 Websites that you can host within WA. The 10 websites can be either the free siterubix websites or purchased domain. Please see below for comparison with other hosting providers.
Pagely (5 Websites) = $199 per month
WPEngine (10 Websites) = $115 per month
Kinsta (10 Websites) = $200 per month
Wealthy Affiliate (10 Websites) = $49 per month! (included with Premium)
==> To Get Great Hosting with Advanced & Comprehensive Training in The Industry, Click Here!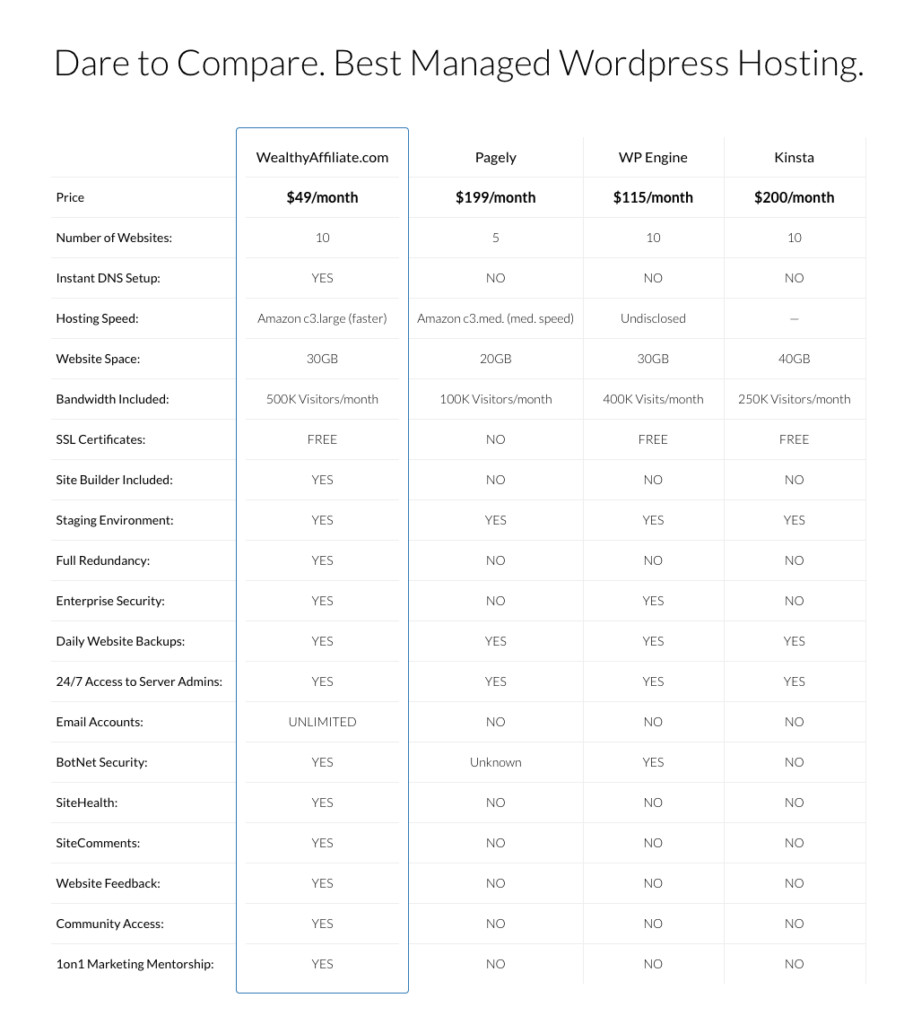 ==> To Get Great Hosting with Advanced & Comprehensive Training in The Industry, Click Here!
Going Monthly or Yearly
And guess what, if you go yearly instead of monthly you can save even more. WA Premium has a yearly membership of $359/yr. Thats just $29.92/month or less than $1 per day!
If you just like to stick to monthly, the good news is that the first month is $19 and succeeding months will become $49/month. Later on if you want to upgrade to yearly you still can. I started out with the $19 and then paid 4 months with $49 before going to a yearly plan.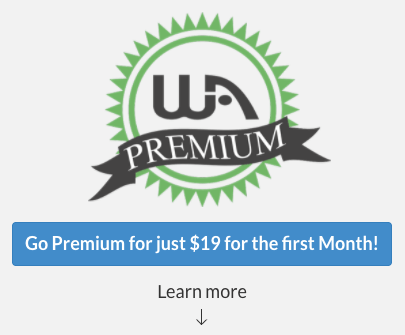 ==> To Get Premium Now for $19 for the first Month, Click Here!
To be honest, I only went yearly because I wanted to profit from it and now I won't go back to monthly hehe. A client of mine didn't want to set things up for her business and really wanted to be hands off on the digital side of things. Normally I make sure that the client has access and are the ones paying for the hosting and domain so that they have full control.
But client trusted me and really did not want to be hassled with all the setups. I did explain to her the possibilities with signed waiver form just to be on the safe side. A lower hosting cost for me means more money in the bank! In the future, once they hire in house staff for website, I will transfer everything to them.
I suggest real businesses have hosting and domain under their own credit cards. Just in case something happens to the website designer. A local dentist in my area had that problem.
They entrusted everything to a friend designer and when the friend moved away to a different country, the payment for the domains and hosting was forgotten and the dentist lost their website.
The original domain they had was purchased by someone else and when they tried to buy it back the price was set to $1,000.00. OUCH!!
==> To Get Great Hosting with Advanced & Comprehensive Training in The Industry, Click Here!
Recap of WA Hosting and Training
So to recap, what you get with Wealthy Affiliate is not only hosting but also training, guidance and support at a very affordable price that can go for $49/month or as low as $29.92/month with the yearly plan.
Unbeatable in so many ways and I haven't even talked about the other stuff they have to make it easier to rank and start a website for your business. I hope you like this review. Please comment below if you like it or not or if you have any questions.
==> To Get Great Hosting with Advanced & Comprehensive Training in The Industry, Click Here!